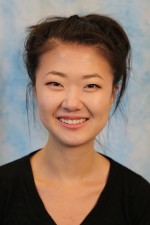 ​I am a Ph.D. candidate in the Robotics Institute at Carnegie Mellon University. I obtained my B.A.Sc. in Engineering Science with Honours from University of Toronto, with a major in Aerospace Engineering and a minor in Robotics and Mechatronics.
My research focuses on online modeling and prediction of operator intent for human-in-the-loop control of mobile robots, and agile safe navigation in unknown environments. My areas of interest include planning, control, human robot interaction and bayesian inference for human decision making.
You can contact me at xuning at cmu dot edu.
Publications
Talks
Invited talk: Toward intuitive human controlled MAVs: motion primitives based teleoperation
IROS 2018 workshop: Vision based Drones: What's Next?
Other projects
In-place hover-to-hover flip of a quadrotor, featured in Rapyuta Robotics Ltd. Teaser video
[gif]